What are Some Signs that my Roof needs to be Replaced?
Full Service Building Contractors
There are several signs that may indicate that your roof needs to be replaced:
Age: The age of your roof is one of the main factors to consider when deciding whether to replace it. Most roofs have a lifespan of 20-25 years, depending on the type of roofing material. If your roof is approaching this age or is older, it may be time to consider replacing it.
Sagging or drooping: If you notice that your roof is sagging or drooping, it could be a sign that the roofing material is weak or that the roof structure has been damaged. A sagging roof can indicate that the roof is near the end of its lifespan and needs to be replaced.
If you want a free estimate for a professional roof replacement, click the button below!
Missing or damaged shingles: If you notice that some of your shingles are missing or damaged, it may be a sign that your roof needs to be replaced. Missing or damaged shingles can allow water to penetrate the roof, which can lead to leaks and other problems.
Leaks or water damage: If you notice any leaks or water damage inside your home, it could be a sign that your roof needs to be replaced. Water damage can be caused by a variety of factors, including missing or damaged shingles, clogged gutters, and the growth of algae or mold on the roof.
Discoloration or staining: If you notice dark streaks, patches, or stains on your roof, it could be a sign that your roof needs to be replaced. These stains are often caused by the growth of algae, mold, or mildew on the roof, and they can affect the appearance of your home and potentially shorten the life of your roof.
In general, it is a good idea to have your roof inspected regularly to ensure that it is in good condition and to identify any potential problems that need to be addressed. If you are unsure whether your roof needs to be replaced, you can consult a professional roofing contractor like Central Florida Equity Builders for advice.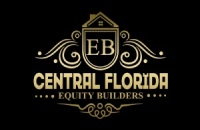 Central Florida Equity Builders

We had a very old roof that needed to be replaced and I was dreading the whole process but we had a great experience with CFE builders. They were professional and easy to work with. Plus our roof now looks great!
-Kendyl Campbell.
Center Florida Equity Builders replaced my roof. They did an outstanding job. Very professional, detail oriented, responsive and timely. Very happy with my choice to have them replace my roof.
-Matthew Kahle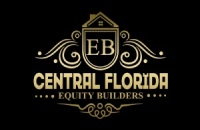 Central Florida Equity Builders
Very friendly. Easy to work with. Great customers service. Started and finished job quickly. Clean up was excellent. Highly recommend. Had the best price.
Kept a tight schedule after the hurricane. They scheduled us and when the day came, they did the entire job in one day. Thanks I would recommend to all.
Alamonte Springs, FL

Apopka, FL

Casselberry, FL

Clermont, FL

Kissimmee, FL

Lake Mary, FL

Longwood, FL

Orlando, FL

Oviedo, FL

Titusville, FL

Winter Park, FL

Winter Springs, FL
We service all of Central Florida, so if you don't see your city here, don't hesitate to give us a call!