Full Service Building Contractors
The team who did my roof was just great! Very efficient and nice people overall. They cleaned everything at the end. Could not me more grateful to Tim and his team! Tim was very helpful since the first day and that alleviated the stress of having to deal with installing a new roof. Many thanks to all the team! I totally recommend them!
-Sandra Sousa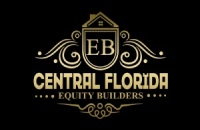 Central Florida Equity Builders

They came out and inspected my grandparents roof . The owner himself comes out and checks the jobs . No other company gives the personal treatment like they do . Above and beyond about their jobs . Feel great knowing they were in good hands with CFEB . Great job on the roof at the best price ever . Also knowing they are taken care of is the best and prices less . Thank you CFEB
-Damon Laffey.
So glad I chose this company for my roof replacement. They were fast to quote, to get the material delivered and to do the job. The communication was excellent all throughout the project. I am so impressed by their level of professionalism, something very hard to find now days. I highly recommend this company, if you chose them, you will be in great hands.
-Marucha Jimenez
Very great and professional team. All questions were answered in a timely manner and all concerns were addressed professionally. The process of roof replacement was very smoothly. We are out of the state and we could rely on CFEB company completely. Our property manager checked the house after roof completion and no complaints. The company respects customers and their properties. Thanks again and we will keep in touch.
-Alla Latysheva.
What started out as a nightmare with my insurance carrier was quickly reversed by this company and Tim Obrien. Their team did everything right and my roof looks great. Their roofing team worked efficiently and completed the job with excellence. You will not be disappointed..
-Matthew Kahle
Rhett and the team at Central Florida Equity Builders deserves a 5 out of 5 stars. We worked with CFEB to complete new construction work of an additional structure on our property. The CFEB team followed through on their commitments and finished on time. They kept us in the loop during the entire build and delivered a premium product. From Courtney in the office managing permitting/invoicing, to Travis and Zach in the field, CFEB has a fantastic team. I would recommend CFEB to a family member 10 out of 10 times.
-Eric Anderson.
We're very happy with the service before, during and after roof repairs. Tim O'Brien was clear and patient with our many calls and questions during pricing. Once we signed, he helped us deal with HOA and roof samples. And afterwards they finished the inspection and removal. Added bonus, found out the their company also does mold remediation so will be looking to them for help since one our house was flooded from hurricane Ian! Give them a try. You will not be disappointed. Appreciate that they are local so they know what we're all going through..
-C Schroder
Central Florida Equity Builders provided excellent workmanship and customer service for my roof replacement. Tim kept me updated throughout the entire process, from the estimate to the completion of the project. You might find cheaper companies out there, but you'll never find the quality and commitment equal to CFEB. Thank you Tim and the crews.
-Gavin Logan.
I had a very short window to get my roof replaced due to my homeowner insurance company being liquidated. I called around to quite a few places. Tim (from CFEB) came out, gave me an extremely fair quote and followed through with everything that he promised me. I was super nervous because this is such a big job when you have to pay out of pocket. He answered all of my questions throughout the process. He had my roof done in just over a week after I first contacted him. AND the roof is BEAUTIFUL!! This company was fabulous!! Thank you so much again CFEB!!!
-Staci Eaddy
They did a great job on my re-roof. Tim, Rhett and Garrett were honest and upfront about the whole process and had good communication throughout. They work with you until the end to make sure you are happy with the end product. I Highly recommend Central Florida Equity Builders.
-Travis Premore.
Do not sleep on this company. We had the longest, most grueling struggle (two months of back and forth) with insurance and Tim was there for us every step of the way. He answered every question, came to every inspection and was so great at talking with our insurance. The customer service was above and beyond. Once insurance was squared away, our roof was up in two days. Long story short, ask for Tim if you need a roof because he will do all of the insurance heavy lifting for you and its going to give you so much peace of mind.
-Isabella Rodriguez
Central florida equity builders did an amazing job !! I would recommend them to anyone looking for a new roof or a roof repair. From start to finish they were extremely professional and very helpful! A dumpster was delivered, and the crew took the old roof off and put the new one on quickly.
-Michelle Angel.
Outstanding service and craftsmanship. I highly recommend CFEB for any of your roofing needs. Tim was knowledgeable and helpful through the whole process. I will definitely look to them for my future needs.
-Brian Logan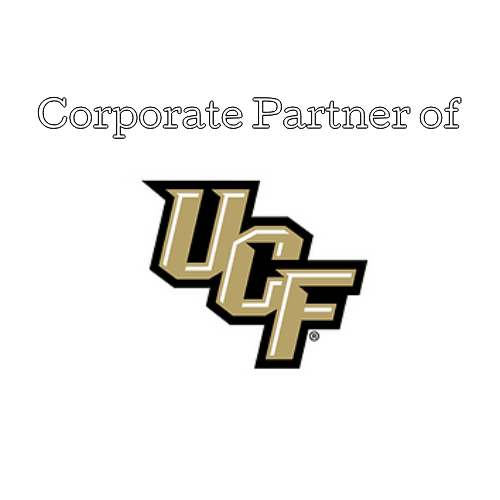 Altamonte Springs, FL

Apopka, FL

Casselberry, FL

Clermont, FL

Kissimmee, FL

Lake Mary, FL

Longwood, FL

Orlando, FL

Oviedo, FL

Titusville, FL

Winter Park, FL

Winter Springs, FL
We service all of Central Florida, so if you don't see your city here, don't hesitate to give us a call!