What to Expect When Getting my Roof Replaced?
Full Service Building Contractors
If you are planning to have your roof replaced, here is what you can expect:
1. Consultation with a roofing contractor: Before starting the roof replacement process, you will likely meet with a roofing contractor to discuss your options and get a quote for the work. During the consultation, the contractor will assess the condition of your roof, explain the different roofing materials and options available, and provide a quote for the work.
2. Preparation for the roof replacement: Before the roof replacement can begin, the contractor will take steps to prepare your home and yard for the work. This may include covering plants and landscaping, moving outdoor furniture, and installing scaffolding or a roofing platform to provide safe access to the roof.
3. Removing the old roof: The first step in replacing your roof is to remove the old roofing material. This may involve tearing off the old shingles, removing the underlayment, and disposing of the old roofing material. The contractor will take care to protect your home and yard from debris and damage during the roof removal process.
4. Installing the new roof: Once the old roofing material has been removed, the contractor will begin installing the new roof. This may involve installing new underlayment, installing the new roofing material, and flashing around any protrusions, such as chimneys or skylights. The contractor will take care to ensure that the new roof is installed correctly and that all materials are properly sealed and secured.
5. Cleanup and final inspection: Once the new roof has been installed, the contractor will clean up any debris and ensure that the work area is left clean. The contractor will also conduct a final inspection to ensure that the work has been completed to your satisfaction. Overall, replacing a roof can be a complex and time-consuming process, but a professional roofing contractor like Central Florida Equity Builders can make the process go smoothly and ensure that the work is done correctly. It is important to choose a reputable and experienced contractor to ensure that the job is done right and that your new roof will provide reliable protection for your home.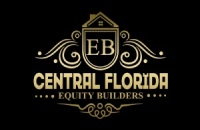 Central Florida Equity Builders

We had a very old roof that needed to be replaced and I was dreading the whole process but we had a great experience with CFE builders. They were professional and easy to work with. Plus our roof now looks great!
-Kendyl Campbell.
Center Florida Equity Builders replaced my roof. They did an outstanding job. Very professional, detail oriented, responsive and timely. Very happy with my choice to have them replace my roof.
-Matthew Kahle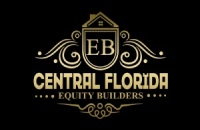 Central Florida Equity Builders
Very friendly. Easy to work with. Great customers service. Started and finished job quickly. Clean up was excellent. Highly recommend. Had the best price.
Kept a tight schedule after the hurricane. They scheduled us and when the day came, they did the entire job in one day. Thanks I would recommend to all.
Alamonte Springs, FL

Apopka, FL

Casselberry, FL

Clermont, FL

Kissimmee, FL

Lake Mary, FL

Longwood, FL

Orlando, FL

Oviedo, FL

Titusville, FL

Winter Park, FL

Winter Springs, FL
We service all of Central Florida, so if you don't see your city here, don't hesitate to give us a call!