What to Look For in a Roofing Contactor?
Full Service Building Contractors
When looking for a roofing contractor, it is important to choose a reputable and experienced professional who can provide high-quality work at a fair price. Here are some things to consider when looking for a roofing contractor:
1. License and insurance: Make sure the contractor is licensed and insured. A licensed contractor will have the necessary training and experience to do the job correctly, and insurance will protect you in case of any accidents or injuries that may occur during the project. Central Florida Equity Builders is a professionally licensed and insured Roofing Contractor in the state of Florida.
2. Experience and reputation: Choose a contractor with a proven track record of providing high-quality work. Look for a contractor who has been in business for several years and has a good reputation in the community. 
If you are looking for a professional roofing company in Oviedo, FL or surrounding areas, Central Florida Equity Builders has years of professional experience and a 5-star reputation. We take pride in our work and ensure every customer is satisfied with our work before we finish every job.
3. Written estimates: Get written estimates from several contractors to compare prices and services. Make sure the estimates are detailed and include all the materials and labor needed for the job. Central Florida Equity Builders provides written estimates for our customers so you understand all of the factors that go into the cost of your new roof. We also now provide instant online quotes!
4. Warranty: Choose a contractor who offers a warranty on their work. A good warranty will cover any defects in materials or workmanship and provide peace of mind that your roof will be properly protected. Here at Central Florida Equity Builders, we stand behind our work and will do what is necessary to fix any defects in your new roof if they are to occur.
5. Communication: Look for a contractor who is responsive and easy to communicate with. A good contractor will listen to your concerns and answer your questions in a timely manner. Here at Central Florida Equity Builders, we are quick to respond to all of our potential, current, and past customers. We can be reached via phone, email, or our online chat feature.
By taking the time to do your research and choose a reputable and experienced roofing contractor, you can ensure that your roof replacement project is completed to your satisfaction and that your new roof will provide reliable protection for your home. Contact Central Florida Equity Builders today to schedule a FREE Consultation!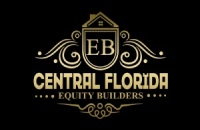 Central Florida Equity Builders

We had a very old roof that needed to be replaced and I was dreading the whole process but we had a great experience with CFE builders. They were professional and easy to work with. Plus our roof now looks great!
-Kendyl Campbell.
Center Florida Equity Builders replaced my roof. They did an outstanding job. Very professional, detail oriented, responsive and timely. Very happy with my choice to have them replace my roof.
-Matthew Kahle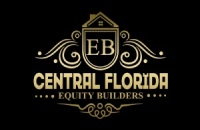 Central Florida Equity Builders
Very friendly. Easy to work with. Great customers service. Started and finished job quickly. Clean up was excellent. Highly recommend. Had the best price.
Kept a tight schedule after the hurricane. They scheduled us and when the day came, they did the entire job in one day. Thanks I would recommend to all.
Alamonte Springs, FL

Apopka, FL

Casselberry, FL

Clermont, FL

Kissimmee, FL

Lake Mary, FL

Longwood, FL

Orlando, FL

Oviedo, FL

Titusville, FL

Winter Park, FL

Winter Springs, FL
We service all of Central Florida, so if you don't see your city here, don't hesitate to give us a call!