Roof Repair in Altamonte Springs, FL
Full Service Building Contractors
7 Year Workmanship Guarantee!
We're Your Professionals for Roof Repair in Altamonte Springs, FL
Licensed. Bonded. Insured. Locally Owned.
Central Florida Equity Builders has your back when it comes to top-notch roof repair in Altamonte Springs, FL. With years of experience, we pride ourselves on delivering reliable and high-quality roofing solutions to the Altamonte Springs community. If you're looking for expert roof repair services, you've come to the right place.
At CFE Builders, we understand the unique roofing challenges homeowners and businesses face in Altamonte Springs. Our commitment is to ensure that your property remains safe, dry, and protected from the Florida elements. We offer comprehensive roof repair services tailored to your specific needs.
Why You May Need a Roof Repair in Altamonte Springs, FL
A well-maintained roof is your property's first line of defense against Florida's intense weather conditions. Neglecting minor issues can lead to more extensive and costly damage over time. That's where our expert roof repair services come in.
Signs Your Roof Needs Repair
Leaky Roofs: If you notice water stains on your ceiling or walls, it's time to call in the professionals. Our Altamonte Springs roof repair team is well-equipped to identify and fix the source of the leak, preventing further damage to your property.

Missing Shingles: Missing or damaged shingles can expose your roof to leaks and other issues. Our skilled technicians can quickly replace missing shingles and secure the rest to prevent future problems.

Sagging Roof: A sagging roof is a sign of a potentially serious problem that requires immediate attention. Our experienced team can assess the structural integrity of your roof and provide the necessary repairs to ensure it's safe and stable.

Rot or Mold: If you see signs of rot or mold, it's crucial to address these issues promptly. Our Altamonte Springs roof repair experts will not only remove and replace the affected areas but also identify and rectify the root cause of the problem to prevent recurrence.
Efficient Process for Your Roof Repair in Altamonte Springs, FL
Licensed. Bonded. Insured. Locally Owned.
When you choose CFE Builders for your roof repair in Altamonte Springs, FL, you're choosing a team of skilled professionals who are dedicated to delivering top-quality results. Our process includes:
Thorough Inspection: We start with a comprehensive roof inspection to identify all issues and assess the extent of the damage. This initial step is crucial to determine the most effective course of action for your unique situation.

Customized Solutions: Based on our findings, we provide you with a tailored repair plan and a detailed quote. We understand that every roof is different, and we ensure that our solutions meet your specific needs and budget.

Skilled Repairs: Our experienced technicians use the finest materials and techniques to ensure lasting results. We are committed to using the best practices in the industry to provide you with a roof that will stand the test of time.

Quality Assurance: We perform a final inspection to guarantee your roof's durability and your satisfaction. Our commitment to quality doesn't end when the repairs are complete. We stand by our work and ensure it meets the highest standards.
Why Choose CFE Builders?
Local Experts: We have a deep understanding of Altamonte Springs' roofing needs, climate, and architectural styles. Our team is composed of locals who know the area inside and out, ensuring that your roof repair is not only functional but also aesthetically fitting for your property.

Licensed and Insured: Our team is fully licensed and insured, offering you peace of mind. When you choose CFE Builders, you can be confident that you're working with a professional and reputable company.

Customer-Centric: Your satisfaction is our priority, and we're committed to exceeding your expectations. We pride ourselves on providing exceptional customer service and maintaining open communication throughout the repair process.

Competitive Pricing: We provide competitive pricing without compromising on quality. We understand the importance of cost-effectiveness, and we strive to offer you the best value for your investment in roof repair.
Need a full roof replacement in Oviedo, FL or surrounding areas? We've got you covered there as well!
We Know Roof Repair in Altamonte Springs, FL
When you need roof repair in Altamonte Springs, FL, look no further than CFE Builders. Our expert team is here to restore your roof's integrity and protect your property. Don't wait until a small issue becomes a major problem – contact us today for a free consultation.
Remember, a well-maintained roof is an investment in your property's future. Trust CFE Builders for all your roofing needs in Altamonte Springs. Get in touch with us today and experience the difference of working with true roofing professionals.
With years of experience, our team is well-versed in handling a wide range of roofing issues, from minor repairs to complete roof replacements. 
Our dedication to excellence, commitment to customer satisfaction, and competitive pricing make us the top choice for roof repair in Altamonte Springs, FL.
Have roof storm damage in Oviedo, FL or surrounding areas that needs taken care of? Call us today!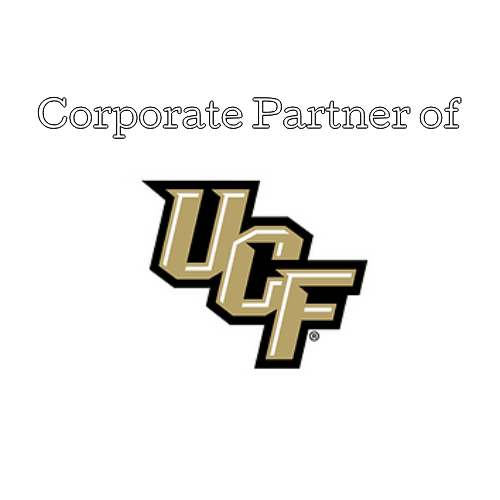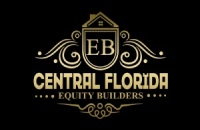 Central Florida Equity Builders

We had a very old roof that needed to be replaced and I was dreading the whole process but we had a great experience with CFE builders. They were professional and easy to work with. Plus our roof now looks great!
-Kendyl Campbell.
Center Florida Equity Builders replaced my roof. They did an outstanding job. Very professional, detail oriented, responsive and timely. Very happy with my choice to have them replace my roof.
-Matthew Kahle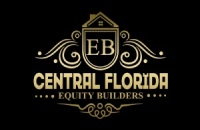 Central Florida Equity Builders
Very friendly. Easy to work with. Great customers service. Started and finished job quickly. Clean up was excellent. Highly recommend. Had the best price.
Kept a tight schedule after the hurricane. They scheduled us and when the day came, they did the entire job in one day. Thanks I would recommend to all.
Alamonte Springs, FL

Apopka, FL

Casselberry, FL

Clermont, FL

Kissimmee, FL

Lake Mary, FL

Longwood, FL

Orlando, FL

Oviedo, FL

Titusville, FL

Winter Park, FL

Winter Springs, FL
We service all of Central Florida, so if you don't see your city here, don't hesitate to give us a call!