Roof Repair in Orlando, FL
Full Service Building Contractors
7 Year Workmanship Guarantee!
Keep Your Home Safe With Roof Repair in Orlando, FL
Licensed. Bonded. Insured. Locally Owned.
When it comes to restoring the integrity of your roof, CFE Builders is here to provide a cost-effective alternative to roof replacement. Our team of experts specializes in making professional assessments and precise repairs, ensuring that your roof is restored to its former glory. 
At CFE Builders, we understand the importance of prompt and efficient service. We value your time and strive to deliver timely solutions that meet your needs. Whether it's a minor leak, damaged shingles, or any other roofing issue, our experienced professionals will diagnose the problem accurately and implement effective repairs to prevent further damage. 
Don't let roofing problems weigh you down or break the bank. Choose CFE Builders for reliable roof repair services that won't compromise your budget. Contact us today for your roof repair in Orlando, FL, and experience the difference we can make for you.
Choose the Professionals For Your Roof Repair in Orlando, FL
Discover reliable roof repairs within your budget at CFE Builders. Our team of skilled professionals is dedicated to extending the lifespan of your roof through cost-effective solutions. 
Instead of opting for replacement, we focus on repair, ensuring that your roof's strength and durability are fully restored. At CFE Builders, we go beyond surface-level fixes. 
Our meticulous approach involves identifying the root cause of any roofing issue, allowing us to provide comprehensive solutions. Not only do we restore the beauty and functionality of your roof, but we also prevent future damage. 
Our commitment to delivering high-quality workmanship ensures that your roof remains in excellent condition for years to come. 
Affordability is our priority, catering to budget-conscious customers like you. We take pride in offering competitive prices without compromising on exceptional service. 
Contact CFE Builders for your roof repair needs in Orland, FL, and witness the difference of working with skilled professionals who prioritize your satisfaction.
Don't Go Wrong With Roof Repair in Orlando, FL
Licensed. Bonded. Insured. Locally Owned.
CFE Builders is the ultimate solution for top-notch roof repair services. We prioritize affordability without compromising on quality. Our skilled team ensures comprehensive and budget-friendly roof repairs with transparent pricing based on damage assessment, required materials, and roof size. 
Are you ready to experience peace of mind with our reliable services and detailed estimates? Contact us today for your roof repair in Orlando, FL, and take the first step towards a secure and cost-effective solution for your roofing concerns.
At CFE Builders, we are dedicated to your utmost satisfaction. We prioritize transparency and empower you with a comprehensive FAQ alongside your estimate, enabling you to make well-informed decisions at every step. Revitalize and safeguard your roof with the expertise of our talented professionals at CFE Builders. 
We take immense pride in delivering flawless craftsmanship, utilizing premium materials to ensure only the best outcomes. Contact us today for your roof repair in Orlando, FL, and be prepared to encounter a level of service that surpasses all expectations.
We Know Roof Repair in Orlando, FL
At CFE Builders, we recognize the paramount importance of a dependable roof. That's why our dedicated team goes the extra mile to deliver professional craftsmanship and exceptional customer service. 
Trust us with your roof repair needs, and experience the epitome of care and professionalism. Our differentiating factor lies in our unwavering commitment to transparent communication. 
Each project is assigned a dedicated foreman who will serve as your single point of contact throughout the entire process. They will keep you informed about the progress of your roof repair, providing regular updates and addressing any queries or concerns you may have along the journey. 
We firmly believe that open and honest communication is the cornerstone of a successful partnership with our esteemed clients. 
When you select CFE Builders, you can be confident that only highly skilled professionals will be entrusted with your roof repair. Our team comprises experienced technicians who are well-versed in the latest industry techniques. In conjunction with our usage of top-notch materials, we deliver enduring repairs that ensure your roof will protect your home against the elements. Settle for nothing but the best— contact CFE Builders for your roof repair in Orlando, FL.
Furthermore, If you need to get a new roof installation in Oviedo, FL or need storm damage roof repair in Oviedo, FL, don't hesitate to reach out and ask us about those services!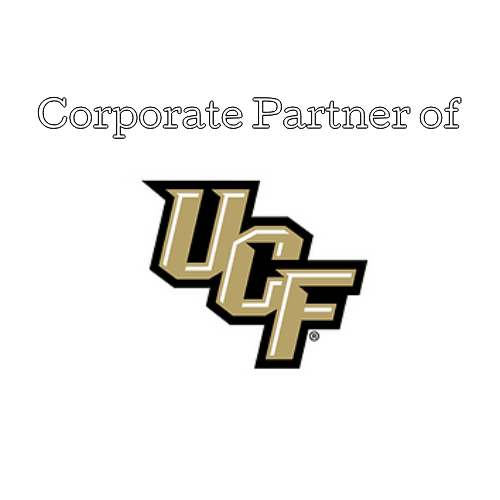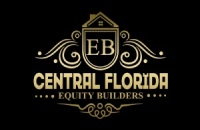 Central Florida Equity Builders

We had a very old roof that needed to be replaced and I was dreading the whole process but we had a great experience with CFE builders. They were professional and easy to work with. Plus our roof now looks great!
-Kendyl Campbell.
Center Florida Equity Builders replaced my roof. They did an outstanding job. Very professional, detail oriented, responsive and timely. Very happy with my choice to have them replace my roof.
-Matthew Kahle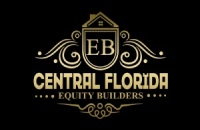 Central Florida Equity Builders
Very friendly. Easy to work with. Great customers service. Started and finished job quickly. Clean up was excellent. Highly recommend. Had the best price.
Kept a tight schedule after the hurricane. They scheduled us and when the day came, they did the entire job in one day. Thanks I would recommend to all.
Alamonte Springs, FL

Apopka, FL

Casselberry, FL

Clermont, FL

Kissimmee, FL

Lake Mary, FL

Longwood, FL

Orlando, FL

Oviedo, FL

Titusville, FL

Winter Park, FL

Winter Springs, FL
We service all of Central Florida, so if you don't see your city here, don't hesitate to give us a call!