Roof Replacement in Altamonte Springs, FL
Full Service Building Contractors
7 Year Workmanship Guarantee!
Your Experts for Roof Replacement in Altamonte Springs, FL
Licensed. Bonded. Insured. Locally Owned.
Hey there, Altamonte Springs residents! If you're thinking about giving your home a much-needed roof upgrade, look no further than Central Florida Equity Builders. We're the go-to team for expert roof replacement in Altamonte Springs, FL.
At CFE Builders, we share your love for Altamonte Springs. We get it – the Florida weather can be tough on our roofs. That's why we're dedicated to providing you with sturdy, reliable, and stylish roofing solutions. Our roof replacement services are tailored to suit your unique needs.
When is it Time for a Roof Replacement in Altamonte Springs, FL?
Let's talk about when it might be time to say goodbye to your old roof and welcome a fresh one:
1. Roof's Retirement Party: If your roof has been around for a couple of decades, it might be time for retirement. New roofs come with warranties and can save you money on constant repairs.
2. Frequent Repairs: Constantly patching up leaks and replacing shingles? A roof replacement can put an end to that never-ending cycle and save you time and money.
3. Obvious Damage: If you can see missing or curling shingles, saggy spots, or rot, it's time to consider a roof makeover.
4. Energy Efficiency: Rising energy bills could be a sign that your roof is no longer doing its job. A new roof can improve your home's energy efficiency.
You've Got Options for Roof Replacement in Altamonte Springs, FL
Asphalt Shingles
Benefits:
Cost-effective
Durable and long-lasting
Available in a variety of styles and colors
Easy to install and repair
Suitable for most residential roofs
Metal Roofing
Benefits:
Exceptional durability and longevity
Energy-efficient, reflecting heat and reducing cooling costs
Low maintenance
Modern and stylish appearance
Resistant to fire and extreme weather conditions
Tile Roofing
Benefits:
Classic and timeless aesthetic
Excellent durability
Resistant to rot, insects, and fire
Low maintenance
Suitable for homes with a Mediterranean or Spanish architectural style
Wood Shake Shingles
Benefits:
Rustic and natural appearance
Great insulation properties
Environmentally friendly
Resistant to severe weather conditions with proper maintenance
Long lifespan when well-maintained
Slate Roofing
Benefits:
Elegant and high-end appearance
Exceptional durability, lasting for a century or more
Resistant to fire and rot
Low maintenance
Available in various colors and sizes
Roof Replacement in Altamonte Springs, FL You Can Trust
Licensed. Bonded. Insured. Locally Owned.
When you decide to partner with CFE Builders for your roof replacement in Altamonte Springs, FL, you're embarking on a journey with a skilled team that is committed to delivering excellent results. Here's a glimpse of how we do it:
1. In-Depth Checkup: We start with a thorough inspection of your current roof to understand what needs to be done. This step is like the diagnostic check at the doctor's office.
2. Tailored Solutions: After the checkup, we give you a personalized roof replacement plan that's just right for you, ensuring it matches your needs and budget.
3. Top-Notch Materials: We use only top-quality roofing materials because we want your new roof to last. Your roof, your choice – we offer various styles and materials to match your preferences.
4. Craftsmanship: Our experienced team installs your new roof with precision and care, making sure it's not just functional but looks great too.
Local Know-How: We're your neighbors, and we understand Altamonte Springs' unique roofing needs, weather patterns, and architecture. Your roof will not only work great but also blend perfectly with the local aesthetic.

Licensed and Insured: We're fully licensed and insured, so you can be at ease knowing you're working with a professional and reputable company.

Customer-Centric: Your happiness is our goal, and we aim to make your roof replacement experience as smooth as possible.

Competitive Pricing: We believe that high-quality roof replacement should be accessible to everyone. You'll get a great roof at a fair price.
Trust Us for Your Roof Replacement in Altamonte Springs, FL
When you're ready for a roof replacement in Altamonte Springs, FL, CFE Builders is your perfect choice. Our team of experts is all set to provide you with a brand-new, reliable roof that not only keeps you dry but also adds value and charm to your home. Don't wait for your old roof to become a headache – get in touch with us today for a no-obligation chat.
Your roof is an investment in your home's future, and we're here to ensure it's a wise one. With our extensive experience and a long list of happy customers, we're the team you can trust. Choose CFE Builders for all your roofing needs in Altamonte Springs and experience the difference of working with true roofing experts.
For more info or to schedule a friendly chat about your roof replacement plans, reach out to us! We're excited take on your roof replacement in Altamonte Springs and surpass your expectations with our expert services.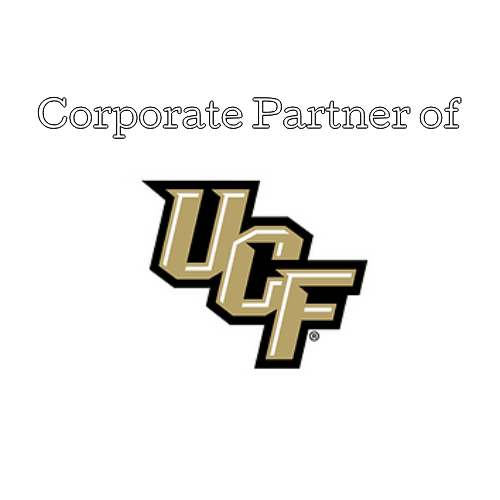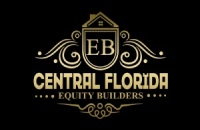 Central Florida Equity Builders

We had a very old roof that needed to be replaced and I was dreading the whole process but we had a great experience with CFE builders. They were professional and easy to work with. Plus our roof now looks great!
-Kendyl Campbell.
Center Florida Equity Builders replaced my roof. They did an outstanding job. Very professional, detail oriented, responsive and timely. Very happy with my choice to have them replace my roof.
-Matthew Kahle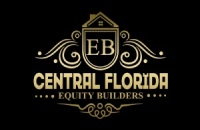 Central Florida Equity Builders
Very friendly. Easy to work with. Great customers service. Started and finished job quickly. Clean up was excellent. Highly recommend. Had the best price.
Kept a tight schedule after the hurricane. They scheduled us and when the day came, they did the entire job in one day. Thanks I would recommend to all.
Alamonte Springs, FL

Apopka, FL

Casselberry, FL

Clermont, FL

Kissimmee, FL

Lake Mary, FL

Longwood, FL

Orlando, FL

Oviedo, FL

Titusville, FL

Winter Park, FL

Winter Springs, FL
We service all of Central Florida, so if you don't see your city here, don't hesitate to give us a call!