Roof Replacement in Longwood, FL
Full Service Building Contractors
7 Year Workmanship Guarantee!
Trust the Professionals for Your Roof Replacement in Longwood, FL
Licensed. Bonded. Insured. Locally Owned.
Your search for roof replacement ends with CFE Builders. Our committed team is your assurance of a seamless process, combining skilled craftsmanship with the finest materials to deliver remarkable outcomes. 
Depend on our expert guidance to achieve a resilient and enduring roof that stands the test of time. Whether it's shingles for a classic touch, metal for a modern look, or timeless tile, our meticulous installation techniques ensure a flawless finish. 
At CFE Builders, we take pride in transforming houses into homes. Our experienced professionals understand the importance of a solid roof, and we go above and beyond to make your vision a reality. With an unwavering commitment to quality and excellence, we prioritize your satisfaction above all else. 
Don't settle for less when it comes to protecting your investment and enhancing your property's curb appeal. Experience the CFE Builders difference for yourself, where integrity and exceptional workmanship meet. 
Contact us today for your roof replacement in Longwood, FL, and embark on your journey toward a superior roof that's built to last.
Roof replacement in Longwood, FL, Will Transform Your Home
When it comes to extensive damage, our skilled team at CFE Builders is here to deliver exceptional results that will safeguard your home and keep you comfortable year-round. 
With CFE Builders, you can trust in the expertise of our craftsmen to provide flawless roofs that not only enhance the beauty of your home but also function flawlessly for years to come. 
At CFE Builders, we take pride in offering energy-efficient and low-maintenance roofs, ensuring that your investment pays off in the long run. 
Say goodbye to worrying about frequent repairs and hello to a worry-free roofing solution. 
Our commitment to quality workmanship and customer satisfaction guarantees that you'll be more than pleased with the results. Don't settle for less when it comes to your home's roof. 
Choose CFE Builders for a seamless experience from start to finish. Contact us today for your roof replacement in Longwood, FL, and discover how our team can make your roof replacement process a breeze, leaving you with a roof that not only protects but also adds value and beauty to your cherished home.
Hire an experienced roofing company in Longwood, FL today!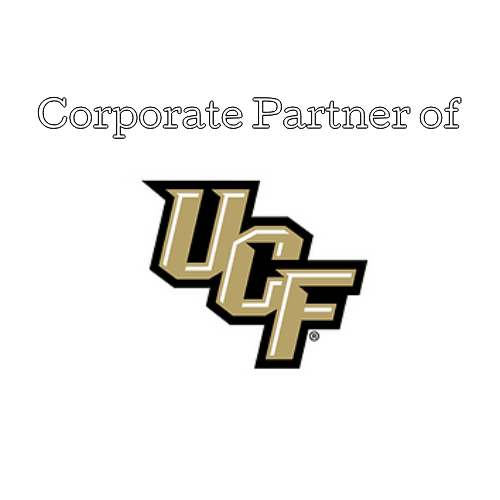 Prioritize Your Safety With Roof Replacement in Longwood, FL
Licensed. Bonded. Insured. Locally Owned.
When it comes to securing your home, CFE Builders is the name you can count on. We offer a variety of roofing solutions tailored to your needs, ensuring your peace of mind. 
From practical asphalt shingles – an easy, cost-effective option that stands the test of time – to the strength and energy efficiency of metal roofs, we've got the perfect fit for you. 
Discover the low-maintenance appeal of concrete roofs, offering unmatched protection against harsh weather and fire. 
Embrace the versatility of flat roofs, ideal for creating outdoor retreats, or opt for the timeless allure and energy savings of our tile roofs – our expert team will assist you every step of the way. 
At CFE Builders, your happiness and the safety of your home take center stage. With our unwavering commitment to reliable roof replacement, rest assured that we've got your back. 
Choose CFE Builders today and experience genuine care and expertise that goes beyond expectations. Contact us for your roof replacement in Longwood, Fl. Your home deserves nothing less.
The Best Choice For Roof replacement in Longwood, FL
At CFE Builders, we know how crucial reliability is when it comes to roof replacements, and we take pride in providing quality service with skilled craftsmanship and clear communication. 
Our team of expert contractors is committed to overseeing every detail of your roof replacement, ensuring a seamless process from start to finish. 
With open and straightforward communication, you'll be informed and confident at every step. What truly sets us apart is our unwavering commitment to doing an excellent job. 
We back our craftsmanship with a solid 7-year guarantee, giving you complete confidence in the quality and durability of your new roof. 
Plus, we understand that affordability matters, so we offer flexible financing options to suit your needs.
Whether it's a professional roof replacement, storm damage shingle repair, or a quick roof fix, trust CFE Builders to deliver outstanding results. Experience the difference with our reliable and skilled team. 
Contact as today for your roof replacement in Longwood, FL, and let's build a strong roof together, so you can rest easy under a shelter you can count on.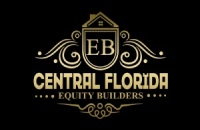 Central Florida Equity Builders

We had a very old roof that needed to be replaced and I was dreading the whole process but we had a great experience with CFE builders. They were professional and easy to work with. Plus our roof now looks great!
-Kendyl Campbell.
Center Florida Equity Builders replaced my roof. They did an outstanding job. Very professional, detail oriented, responsive and timely. Very happy with my choice to have them replace my roof.
-Matthew Kahle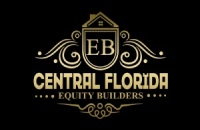 Central Florida Equity Builders
Very friendly. Easy to work with. Great customers service. Started and finished job quickly. Clean up was excellent. Highly recommend. Had the best price.
Kept a tight schedule after the hurricane. They scheduled us and when the day came, they did the entire job in one day. Thanks I would recommend to all.
Alamonte Springs, FL

Apopka, FL

Casselberry, FL

Clermont, FL

Kissimmee, FL

Lake Mary, FL

Longwood, FL

Orlando, FL

Oviedo, FL

Titusville, FL

Winter Park, FL

Winter Springs, FL
We service all of Central Florida, so if you don't see your city here, don't hesitate to give us a call!