Roof Replacement in Sanford, FL
Full Service Building Contractors
7 Year Workmanship Guarantee!
Transform Your Home With Roof Replacement in Sanford, FL
Licensed. Bonded. Insured. Locally Owned.
When you need a roof replacement, you're going to want the best – that's why CFE Builders is here to help. Our specialized team ensures a seamless process, providing you with a hassle-free experience from start to finish. 
When it comes to your new roof, we deliver nothing short of exceptional craftsmanship. Our skilled professionals take pride in their work, using high-quality materials to ensure your complete satisfaction. 
At CFE Builders, we prioritize expert material guidance to help you make informed decisions about your roof's longevity and durability. Whether you opt for shingles, metal, or tile, trust us to install it with precision. 
Make the right choice for your roof – choose CFE Builders. Experience the difference as we replace your roof to perfection. Contact us today and enjoy peace of mind with your roof replacement in Sanford, FL.
Expert Roof Replacement in Sanford, FL
Are you dealing with extensive roof damage? CFE Builders is here to get you a perfect roof tailored to your needs. Our dedicated team of skilled professionals is committed to delivering exceptional results through complete roof replacement. 
At CFE Builders, we understand the importance of safeguarding your home while ensuring your comfort and peace of mind. 
By choosing us, you not only address your roofing issues but also elevate your living experience. Experience the satisfaction of a flawless roof that combines beauty, functionality, and exceptional craftsmanship. 
Upgrade to a CFE Builders roof and witness the difference. Our roofs are meticulously designed to provide optimal insulation, keeping your home comfortable throughout the year while reducing energy costs. 
With our expert installation and high-quality materials, you can say goodbye to constant maintenance and embrace worry-free living. We take immense pride in our craftsmanship, evident in every detail. 
Trust CFE Builders to provide you with a perfect roof that exceeds expectations. Don't settle for less – contact CFE Builders today for your roof replacement in Sanford, FL, that brings you unparalleled satisfaction!
We Are Your Experts For Roof Replacement in Sanford, FL
Licensed. Bonded. Insured. Locally Owned.
Trust CFE Builders for the safety and integrity of your home through reliable roof solutions. With our wide array of roofing materials, we ensure a smooth roof replacement process tailored to your specific requirements. 
Asphalt: 
Looking for an affordable, versatile option? Our asphalt shingles are easy to install, low maintenance, and provide long-lasting protection for your home. 
Metal: 
If durability and energy efficiency are your priorities, our metal roofs offer unparalleled strength, resistance to rot, insects, and fire. 
Concrete: 
Prefer minimal upkeep and unmatched protection against extreme weather and fire? Our concrete roofs are a smart investment. 
Flat Roofs: 
Or, if you seek popular choices with endless possibilities, our flat roofs accommodate rooftop gardens or outdoor spaces. 
Tile: 
Yearning for timeless allure and energy efficiency? Our tile roofs are the ultimate solution. With CFE Builders' expert team guiding you through material selection, rest assured that you're making the best choice for your home. 
We at CFE Builders provide dependable roof replacement services, guaranteeing robust and top-quality roofs. Your satisfaction and the safety of your home are our top priorities. Contact CFE Builders for your roof replacement in Sanford, FL, today!
Your Top Choice For Roof Replacement in Sanford, FL
When it comes to roof replacements, dependability is key. At CFE Builders, we are your reliable partner, providing dependable roof replacements with exceptional craftsmanship, clear communication, and peace of mind. 
Our team of professional contractors is committed to delivering a seamless experience throughout the entire process. With CFE Builders, you can trust that a dedicated foreman will oversee every aspect of your roof replacement project. 
We understand the importance of clear communication, ensuring that you are well-informed and confident at every step. What sets us apart is our unwavering commitment to excellence. 
We stand behind our craftsmanship with a solid 7-year guarantee, offering you assurance in the quality and durability of your new roof. 
Furthermore, we provide flexible financing options to make your roof replacement a convenient and affordable solution. Whether you require professional roof replacement services, storm damage shingle repair, or efficient roof repair, CFE Builders is here to deliver. 
Experience the difference with our reliable and professional team. Contact us today for your roof replacement in Sanford, FL, and discover why we are the trusted choice for all your roofing needs!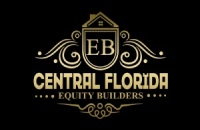 Central Florida Equity Builders

We had a very old roof that needed to be replaced and I was dreading the whole process but we had a great experience with CFE builders. They were professional and easy to work with. Plus our roof now looks great!
-Kendyl Campbell.
Center Florida Equity Builders replaced my roof. They did an outstanding job. Very professional, detail oriented, responsive and timely. Very happy with my choice to have them replace my roof.
-Matthew Kahle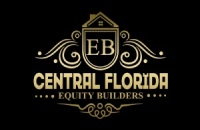 Central Florida Equity Builders
Very friendly. Easy to work with. Great customers service. Started and finished job quickly. Clean up was excellent. Highly recommend. Had the best price.
Kept a tight schedule after the hurricane. They scheduled us and when the day came, they did the entire job in one day. Thanks I would recommend to all.
Alamonte Springs, FL

Apopka, FL

Casselberry, FL

Clermont, FL

Kissimmee, FL

Lake Mary, FL

Longwood, FL

Orlando, FL

Oviedo, FL

Titusville, FL

Winter Park, FL

Winter Springs, FL
We service all of Central Florida, so if you don't see your city here, don't hesitate to give us a call!