Roof Replacement in Winter Springs, FL
Full Service Building Contractors
7 Year Workmanship Guarantee!
Protect Your Investment With Roof Replacement in Winter Springs, FL
Licensed. Bonded. Insured. Locally Owned.
Say goodbye to roof worries and hello to peace of mind with CFE Builders! Don't let a damaged roof dampen your spirits. We're here to transform the roof replacement process into the best experience for you.
Our team of skilled contractors specializes in full roof replacements, and we will give your damaged roof the attention it deserves. Rest assured, we'll guide you through the selection of materials and provide expert recommendations so your new roof will not only meet but exceed your expectations!
No matter what type of roof you envision, our experienced professionals are well-equipped to handle it all. From traditional shingles to sleek metal or elegant tile, we've mastered the art of roofing. So call CFE Builders today for your roof repair in Winter Springs, FL, and let us restore your roof to its former glory!
Trust the Professionals With Roof Replacement in Winter Springs, FL
Sometimes roof repair is all you need when it comes to damage on your roof. But when the damage is too much, you are better off investing in a new roof built by CFE Builders! 
At CFE Builders, we offer comprehensive roof replacement services, bringing you a range of benefits you'll love. A new roof not only enhances your home's appearance but also adds value to your property. Energy efficiency is another key advantage of a new roof. 
With improved insulation, you'll enjoy lower energy bills and a comfortable living environment year-round. Not only that, but a new roof build with the best materials will be durable and require less maintenance so you can focus on other things. 
Don't wait any longer. Contact CFE Builders today for your roof repair in Winter Springs, FL, and elevate your home to new heights!
Roof Replacement in Winter Springs, FL
Licensed. Bonded. Insured. Locally Owned.
Your home's protection and structural integrity start with a well-built roof. At CFE Builders, we understand the importance of a reliable roof, but when it comes to roofing, the choice of materials plays a significant role in determining the performance, longevity, and aesthetic appeal of your roof. We offer a wide range of industry-standard options so you can get the roof you've always wanted.
Here are some benefits of the most common roofing materials:
Asphalt shingles: Not only are they affordable, but they are also easy to install and incredibly versatile. With asphalt shingles, you can enjoy good protection for your home, along with low maintenance requirements.
Metal roofs: Built to last, they offer exceptional resistance to rot, insects, and fire. Plus, metal roofs are energy-efficient, helping you save on your utility bills in the long run.
Concrete: These long-lasting tiles require minimal maintenance and boast impressive resistance to fire, wind, hail, and extreme weather conditions. They provide both style and durability for your home.
Flat: These have become increasingly popular, not just for commercial buildings but also for homes. Plus, with flat roofs, you have the opportunity to create rooftop gardens or outdoor living spaces, adding an extra dimension to your home.
Tile: With their timeless appeal, tile roofs provide a long-lasting solution when properly maintained. They are not only highly durable but also energy-efficient, saving you money on your electricity bill.
At CFE Builders, we understand that choosing the right roofing material can be overwhelming, so we are here to help you through all the options of your roof replacement. Call CFE Builders today for your roof replacement in Winter Springs, FL, and let us help you protect your home with a roof that combines durability, style, and peace of mind.
The Best Choice For Roof Replacement in Winter Springs, FL
Don't leave your roof repair in the hands of just anyone. At CFE Builders, our priority is your satisfaction and delivering exceptional workmanship. With us, you'll experience a smooth process, direct communication with a dedicated foreman, and the assurance of a 7-year workmanship guarantee. 
We understand that roof repairs can be a financial burden. That's why we offer financing assistance, making it easier for you to restore the integrity of your roof without straining your budget. At CFE Builders, we take pride in our work and stand behind it with our 7-year workmanship guarantee, ensuring that your roof repair is completed to the highest standards of quality.
When you choose CFE Builders, you'll have a dedicated foreman assigned to your project, providing direct communication and personalized support. Your foreman will be available to answer your questions, address your concerns, and keep you informed throughout the entire roof repair process. Contact us today for your roof replacement in Winter Springs, FL, and trust your roof is in great hands.
Furthermore, if you need emergency roof repair in Winter Springs, FL due to a storm, or a quick roof repair in Winter Springs, FL for other reasons, give us a call and ask us about those services!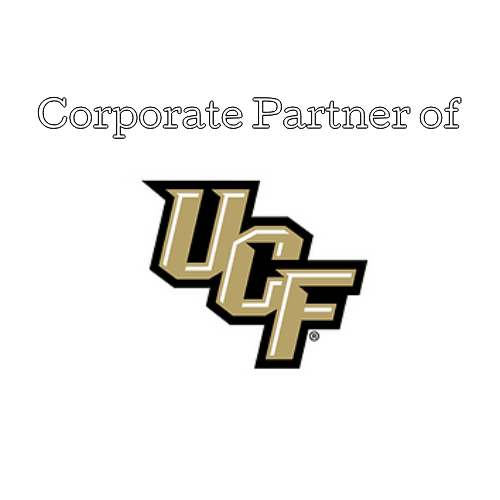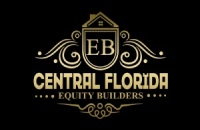 Central Florida Equity Builders

We had a very old roof that needed to be replaced and I was dreading the whole process but we had a great experience with CFE builders. They were professional and easy to work with. Plus our roof now looks great!
-Kendyl Campbell.
Center Florida Equity Builders replaced my roof. They did an outstanding job. Very professional, detail oriented, responsive and timely. Very happy with my choice to have them replace my roof.
-Matthew Kahle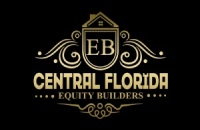 Central Florida Equity Builders
Very friendly. Easy to work with. Great customers service. Started and finished job quickly. Clean up was excellent. Highly recommend. Had the best price.
Kept a tight schedule after the hurricane. They scheduled us and when the day came, they did the entire job in one day. Thanks I would recommend to all.
Alamonte Springs, FL

Apopka, FL

Casselberry, FL

Clermont, FL

Kissimmee, FL

Lake Mary, FL

Longwood, FL

Orlando, FL

Oviedo, FL

Titusville, FL

Winter Park, FL

Winter Springs, FL
We service all of Central Florida, so if you don't see your city here, don't hesitate to give us a call!