Roof Replacement in Orlando, FL
Full Service Building Contractors
7 Year Workmanship Guarantee!
Quality Roof Replacement in Orlando, FL
Licensed. Bonded. Insured. Locally Owned.
Is it time for a roof replacement? When roof repairs just aren't cutting it, you can bid farewell to those troublesome roof concerns and entrust our team of skilled contractors to handle it all. We specialize in comprehensive roof replacements, ensuring that your home is shielded and showcases its beauty. 
At CFE Builders, we stress the importance of choosing the perfect materials for your roof. That's why we provide expert guidance throughout the entire process, assisting you in selecting the ideal option that matches your needs and preferences. Whether you envision the timeless allure of traditional shingles, the contemporary charm of sleek metal, or the refined elegance of tile, we have got you covered. 
But our commitment doesn't end with meeting expectations—we strive to surpass them. Our devoted team of professionals is dedicated to delivering impeccable craftsmanship and exceptional customer service. With CFE Builders, you can have complete peace of mind, knowing that your roof replacement project is in capable hands. 
Contact us today for your roof replacement in Orlando, FL, and experience the peace of mind that comes with a job well done.
Love Your Home Again With Roof Replacement in Orlando, FL
Experience extensive roof damage? Don't settle for temporary fixes—choose CFE Builders for a brand-new roof. Our skilled professionals offer complete roof replacement, ensuring lasting results. 
With CFE Builders, you safeguard your home while enhancing its overall look and increasing property value. Transform your property's appearance with a fresh roof, adding curb appeal that impresses neighbors and visitors. 
Say goodbye to worries about a worn-out roof and welcome a sleek design that complements your home's style. Upgrade to a new CFE Builders roof and enjoy improved insulation, resulting in enhanced energy efficiency and lower utility bills. 
Our expert installation ensures optimal insulation, keeping your home cool in Florida's scorching heat and cozy during cooler months. You can even expect year-round comfort and substantial energy savings! Invest in a durable new roof and say goodbye to time-consuming maintenance. 
With top-quality materials and expert craftsmanship, CFE Builders provides a long-lasting solution that requires minimal upkeep. Spend less time worrying about your roof and more time enjoying life. 
Contact the experts at CFE Builders for roof replacement in Orlando, FL, to and discover how our superior roofing solutions transform your home and boost its value.
Roof Replacement in Orlando, FL You Can Trust
Licensed. Bonded. Insured. Locally Owned.
Ensure the safety and integrity of your home with a trustworthy roof. CFE Builders recognizes the paramount importance of a strong roof and presents outstanding solutions for your roof replacement. Rely on our expertise to deliver the finest options tailored to your home. 
The choice of roofing materials significantly influences the performance, durability, and aesthetics of your roof. At CFE Builders, we provide a wide array of industry-standard choices that cater to your specific requirements. 
Asphalt – If you prioritize affordability and versatility, our asphalt shingles are a fantastic option. They are cost-effective, easy to install, versatile, and require minimal maintenance. 
Metal – For those seeking unmatched durability, energy efficiency, and resistance to rot, insects, and fire, our metal roofs present the perfect solution. 
Concrete – If you value long-lasting sturdiness and minimal upkeep, our concrete roofs offer exceptional protection against fire, wind, hail, and extreme weather conditions. 
Flat – Flat roofs are rapidly gaining popularity and even offer the potential for rooftop gardens or outdoor spaces, adding a touch of green to your home. 
Tile – If you desire a timeless allure and energy efficiency, our tile roofs are an ideal match. They not only enhance the aesthetic appeal of your home but also provide a lasting solution that can endure the test of time. 
At CFE Builders, we go beyond mere roof replacement services – our expert team is here to assist you in selecting the optimal materials for your project. Contact CFE Builders today to ensure dependable roof replacement in Orlando, FL, and guarantee your home will receive a robust and top-quality roof!
Your Best Choice For Roof Replacement in Orlando, FL
When you need your roof replaced, you want to go with a company you can trust. CFE Builders offers a commitment to your satisfaction, we deliver unparalleled workmanship that stands the test of time. 
Rest easy knowing that your roof is in great hands with our team of professional contractors. Experience a smooth process from start to finish, accompanied by direct and transparent communication. 
Our dedicated foreman personally oversees every detail of your project, ensuring precise execution. At CFE Builders, we understand the importance of clear communication and responsiveness, providing you with peace of mind every step of the way. 
Worried about the quality of our work? Don't be. CFE Builders stands behind our craftsmanship with a comprehensive 7-year workmanship guarantee. Your investment is protected, and we ensure that your new roof is built to last. 
Additionally, we offer assistance in financing options to ease any financial concerns, making your roof replacement project manageable and affordable. Contact CFE Builders for top-notch roof replacement in Orlando, FL, and experience the difference of exceptional craftsmanship and dedicated service.
Furthermore, if you need storm damage shingle repair in Orlando, FL due to a storm, or an efficient roof repair in Orlando, FL or surrounding areas, we've got you covered there as well!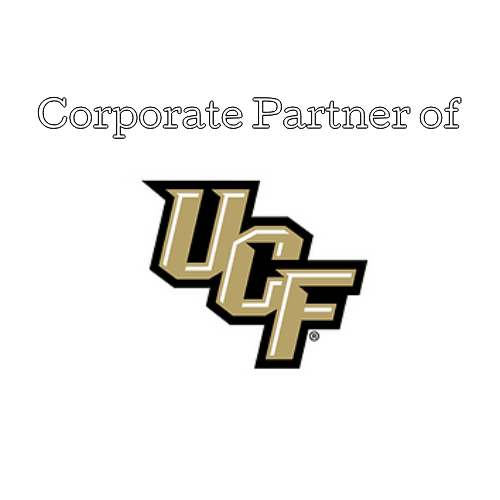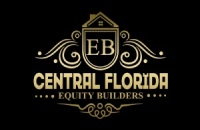 Central Florida Equity Builders

We had a very old roof that needed to be replaced and I was dreading the whole process but we had a great experience with CFE builders. They were professional and easy to work with. Plus our roof now looks great!
-Kendyl Campbell.
Center Florida Equity Builders replaced my roof. They did an outstanding job. Very professional, detail oriented, responsive and timely. Very happy with my choice to have them replace my roof.
-Matthew Kahle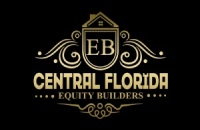 Central Florida Equity Builders
Very friendly. Easy to work with. Great customers service. Started and finished job quickly. Clean up was excellent. Highly recommend. Had the best price.
Kept a tight schedule after the hurricane. They scheduled us and when the day came, they did the entire job in one day. Thanks I would recommend to all.
Alamonte Springs, FL

Apopka, FL

Casselberry, FL

Clermont, FL

Kissimmee, FL

Lake Mary, FL

Longwood, FL

Orlando, FL

Oviedo, FL

Titusville, FL

Winter Park, FL

Winter Springs, FL
We service all of Central Florida, so if you don't see your city here, don't hesitate to give us a call!