Storm Damage Repair in Orlando, FL
Full Service Building Contractors
7 Year Workmanship Guarantee!
Efficient Storm Damage Repair in Orlando, FL
Licensed. Bonded. Insured. Locally Owned.
When disaster strikes, you want to call on someone you can trust. Our professional team acts swiftly to minimize further damage and ensure the security of your home. With meticulous attention to detail, we provide efficient storm damage identification and repair, using industry-standard materials and techniques for lasting results. 
What sets us apart is our unwavering commitment to professionalism, expertise, and customer satisfaction. Our highly skilled team can handle even the most complex storm damage repairs. 
Call CFE Builders for reliable and reputable storm damage repair in Orlando, FL.
Choose Us For Your Storm Damage Repair in Orlando, FL
Need storm damage repair? Don't call just anyone – CFE Builders are the professionals you want on the job when you need help. 
When severe storms strike, our skilled team delivers fast and reliable solutions to safeguard your property. From missing shingles to dented metal roofing, leaks, and debris, our experts tackle any challenge, preventing costly repairs and compromised integrity. 
With years of experience, we specialize in handling a wide range of storm-related issues. Ignoring signs of roof storm damage like water stains and mold can lead to expensive repairs. Our professional contractors go above and beyond to prevent further damage, safeguarding your property against water damage, mold, and even collapse. 
Contact us today for your storm damage repair in Orlando, FL, and let us restore your property's strength and beauty after the storm. Our dedicated team will swiftly tackle storm damage, so you can get back to what's most important.
Storm Damage Repair in Orlando, FL, When You Need It Most
Licensed. Bonded. Insured. Locally Owned.
Are stormy tempests wreaking havoc on your roof? When you have damage, it's time to call in the professionals! Our expert team at CFE Builders is here to assist you every step of the way. 
Through a comprehensive evaluation process, we assess the damage and provide tailored solutions for repairs or replacement. We understand that every roof is unique, so we offer a wide range of materials to suit your preferences. 
Whether it's shingles, tiles, or metal, CFE Builders has got you covered. Our team guides you through the selection process, ensuring the chosen material withstands future storms while enhancing your property's aesthetic appeal. 
Don't wait too long, call CFE Builders today for dependable storm damage repair in Orlando, FL, CFE Builders and let our expert team take care of your roof, providing peace of mind and a sturdy shelter for years to come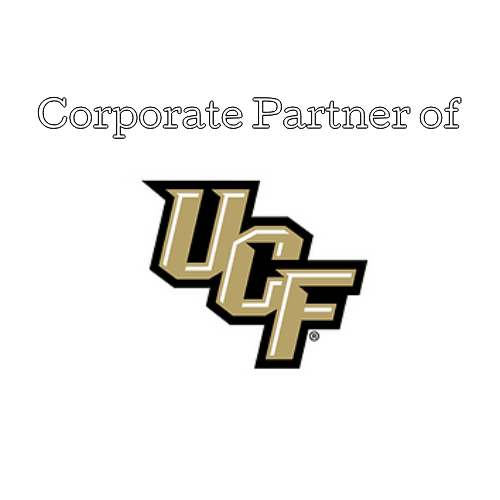 Don't Wait For Your Storm Damage Repair in Orlando, FL
When you have storm damage, you want the best in the business. At CFE Builders, our reputation as top-tier roofing professionals speaks volumes about our commitment to excellence. 
With a focus on customer satisfaction, we take pride in delivering exceptional services that go above and beyond. What sets us apart is our unwavering dedication to quality and peace of mind. 
With CFE Builders, you can rest easy knowing that our workmanship is some of the best. Our experienced team understands the stress and uncertainty that storm damage brings, which is why we handle all storm-related issues promptly and effectively. Trust us to restore your property with precision and care, ensuring that your roof is back to its former glory and protecting your loved ones. 
Contact CFE Builders today for reliable storm damage repair in Orlando, FL, and experience the professionalism that sets us apart.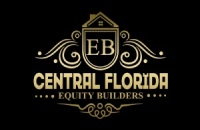 Central Florida Equity Builders

We had a very old roof that needed to be replaced and I was dreading the whole process but we had a great experience with CFE builders. They were professional and easy to work with. Plus our roof now looks great!
-Kendyl Campbell.
Center Florida Equity Builders replaced my roof. They did an outstanding job. Very professional, detail oriented, responsive and timely. Very happy with my choice to have them replace my roof.
-Matthew Kahle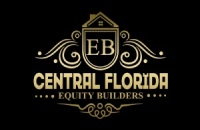 Central Florida Equity Builders
Very friendly. Easy to work with. Great customers service. Started and finished job quickly. Clean up was excellent. Highly recommend. Had the best price.
Kept a tight schedule after the hurricane. They scheduled us and when the day came, they did the entire job in one day. Thanks I would recommend to all.
Alamonte Springs, FL

Apopka, FL

Casselberry, FL

Clermont, FL

Kissimmee, FL

Lake Mary, FL

Longwood, FL

Orlando, FL

Oviedo, FL

Titusville, FL

Winter Park, FL

Winter Springs, FL
We service all of Central Florida, so if you don't see your city here, don't hesitate to give us a call!