Storm Damage Repair in Altamonte Springs, FL
Full Service Building Contractors
7 Year Workmanship Guarantee!
Storm Damage Repair in Altamonte Springs, FL You Can Trust!
Licensed. Bonded. Insured. Locally Owned.
Nature has its moments of awe-inspiring beauty, and there's no denying the allure of watching a thunderstorm roll in on a warm Florida afternoon. However, we all know that Mother Nature's power can be as formidable as it is captivating. 
When a storm unleashes its fury and your roof takes a beating, it's time to turn to the experts at Central Florida Equity Builders (CFE Builders). We are your trusted guardians against the forces of nature, and we specialize in storm damage repair in Altamonte Springs, FL.
Recognizing Storm Damage Repair in Altamonte Springs, FL
Florida's weather can be unpredictable, and when storms roll in, your roof may suffer. Here are some common signs of storm damage to your roof:
1. Missing or Damaged Shingles: High winds can rip shingles from your roof, leaving it vulnerable to leaks and further damage.
2. Hail Impact: Hail can cause dents, cracks, or punctures in your shingles, weakening their protective function.
3. Water Leaks: A storm can expose vulnerabilities in your roof, leading to water leaks inside your home.
4. Tree Damage: Falling branches or trees can cause severe structural damage to your roof.
5. Granule Loss: After a storm, you might notice granules from your shingles accumulating in your gutters, indicating shingle wear and tear.
Don't Ignore Your Roof! Get Storm Damage Repair in Altamonte Springs, FL
Licensed. Bonded. Insured. Locally Owned.
Leaving storm damage unchecked can lead to significant problems for your home. The dangers of neglecting storm damage include:
1. Increased Damage: Storm damage often worsens over time. What may start as a small leak can quickly turn into a much more extensive problem.
2. Mold and Mildew: Water leaks can create the perfect conditions for mold and mildew to grow, endangering your health and your home's structural integrity.
3. Higher Repair Costs: Delaying repairs can result in higher repair costs in the long run. Fixing small issues promptly can save you from major expenses later.
4. Reduced Property Value: A damaged roof can significantly reduce your home's value and curb appeal.
We've Got Your Back for Storm Damage Repair in Altamonte Springs, FL
Storm damage roof repair in Altamonte Springs, FL is not something to take lightly. Ignoring it can lead to more extensive damage and costly repairs down the line. When your roof is compromised, your home's structural integrity is at risk. A damaged roof can lead to:
1. Water Damage: Leaks can result in extensive water damage to your home's interior, including walls, ceilings, and flooring.
2. Mold and Mildew: Moisture from leaks can create ideal conditions for mold and mildew growth, posing health risks and damaging your home's structure.
3. Reduced Energy Efficiency: A damaged roof may lead to poor insulation, causing your energy bills to soar.
4. Decreased Property Value: An unrepaired roof can significantly decrease the value of your home, affecting resale potential.
5. Safety Hazards: A damaged roof may not withstand subsequent storms, putting your family and property at risk.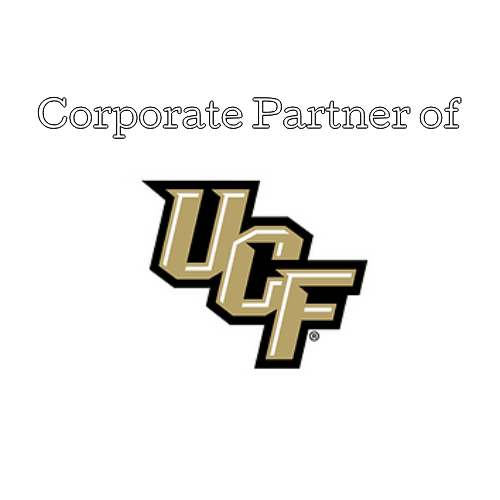 High Quality Storm Damage Repair in Altamonte Springs, FL
When it comes to storm damage roof repair, CFE Builders has the edge. Here's why we're the best choice for the job:
1. Rapid Response: We know that storm damage requires immediate attention. Our team is ready to respond promptly to assess the damage and prevent further issues.
2. Local Expertise: We have deep roots in Altamonte Springs and understand the unique challenges posed by Florida's weather. Our local expertise ensures that your storm damage is repaired with precision.
3. Skilled Technicians: Our experienced technicians are well-equipped to handle a wide range of storm damage, from shingle replacement to structural repairs. They are highly trained and stay up-to-date with the latest repair techniques.
4. Quality Materials: We use top-quality materials to ensure that your roof is as good as new, ready to withstand future storms. Our commitment to quality extends to the materials we use to ensure your roof's durability.
5. Hassle-Free Process: We work closely with you and your insurance company to make the repair process as smooth and stress-free as possible. Our team will guide you through the insurance claim process and work to get your repairs covered.
We've Got Your Back for Storm Damage Repair in Altamonte Springs, FL
At CFE Builders, we understand the urgency of storm damage repairs. Our mission is to restore the integrity and safety of your roof promptly. We are committed to serving Altamonte Springs and its unique roofing needs, and we stand by our promise of excellence.
With years of experience, a team of skilled technicians, and a dedication to quality, CFE Builders is your top choice for storm damage roof repair in Altamonte Springs, FL. We are local experts who understand the challenges of Florida's weather patterns and are equipped to tackle various storm-related issues.
Contact us for immediate assistance and a free consultation. Don't let storm damage turn your home into a nightmare. Trust CFE Builders to weather the storm and restore the security and comfort of your home.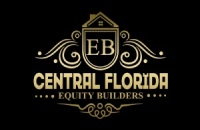 Central Florida Equity Builders

We had a very old roof that needed to be replaced and I was dreading the whole process but we had a great experience with CFE builders. They were professional and easy to work with. Plus our roof now looks great!
-Kendyl Campbell.
Center Florida Equity Builders replaced my roof. They did an outstanding job. Very professional, detail oriented, responsive and timely. Very happy with my choice to have them replace my roof.
-Matthew Kahle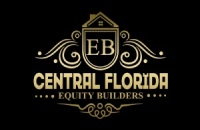 Central Florida Equity Builders
Very friendly. Easy to work with. Great customers service. Started and finished job quickly. Clean up was excellent. Highly recommend. Had the best price.
Kept a tight schedule after the hurricane. They scheduled us and when the day came, they did the entire job in one day. Thanks I would recommend to all.
Alamonte Springs, FL

Apopka, FL

Casselberry, FL

Clermont, FL

Kissimmee, FL

Lake Mary, FL

Longwood, FL

Orlando, FL

Oviedo, FL

Titusville, FL

Winter Park, FL

Winter Springs, FL
We service all of Central Florida, so if you don't see your city here, don't hesitate to give us a call!